Sponsored App Maker
Recently Updated App Maker
Skills
Some Apps they've made
More info
Since 2009, we've built top level iOS applications that have garnered millions of downloads. We go the extra mile to make applications that stay true to the Apple platform and delight users.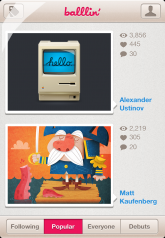 Share on Twitter
Share on Facebook
Sponsored App Maker
Skills
Some Apps they've made
More info
iphone-ipad
android
blackberry
windows-mobile
Leading ISO certified mobile app development company located in United States and India. We are expert in developing apps for iPhone, iPad, Android, Blackberry and Web. We are expert in enterprise, eCommerce, educational and utility app development.
Share on Twitter
Share on Facebook